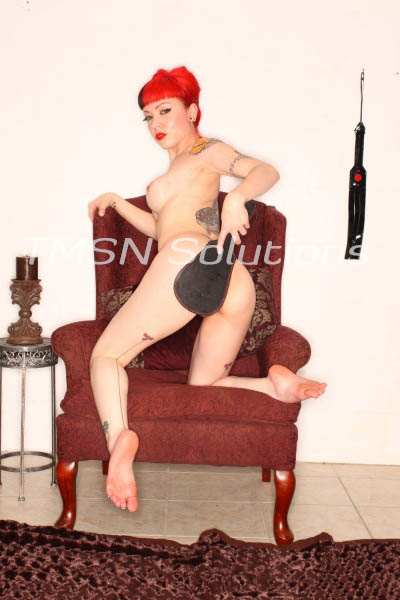 844-332-2639 ext. 205
Someone's thinking about Sarah. You know who she is, I'm sure plenty of guys do, but you want to really know her. I bet you want to take her over your knee, and smack her ass till its red as my hair….Or bury your face between it and lick.
Someone wants to crawl over and suckle upon it like its a philter of honey, don't they?
Someone wants force her pretty sweet mouth down on their…Mmm, well, you do expect her to pay you back, if you buy her all those pretty things, don't you?
A girl has to show she's greatful.
A girl like Sarah knows just how to show a man how much she appreciates doesn't she? She knows how to give you things her sister could never give you. You made the wrong choice between the two, I bet you're thinking about how to fix it right.
This.
Second.